Doing what we can to feel comfortable during this unique time in our lives.
Just because we are social distancing does not mean that we cannot build community within Inspired Wellness Center.  As most of you know when you come in for acupuncture, we tend to have a 'mini therapy' session for a few minutes before you lie down on the table. Most of us can totally use a little adult conversation, and connection in our lives right now! Sometimes we just talk about our day. Typically, we tend to chat until all the acupuncture needles are in. As the acupuncturist I love getting to know my clients likes, dislikes, hardships, and blessings that are going on in their lives. Acupuncture does not only work on the physical level but also on the mental, emotional, and spiritual levels. I would like to take this opportunity to share a story with you that warmed my heart, and totally gives me faith & hope that we are all becoming a little more human behind our masks! Some wonderful things are bringing people together!!
In the middle of a busy day, I was chatting with a patient that just recently had a birthday. She was telling me about her difficulties baking sourdough bread at elevation. (How did sourdough starters become such a thing during this pandemic?)  She sounded frustrated and not sure what to do next. As we were talking about sourdough bread, I happen to recall another client who is a pro at making sourdough, and it happens to be the only bread she is making right now. (Again, how?) I was excited to connect them but how should I do this with COVID?  I did not want to get the 'birthday girl' excited, so after her appointment I emailed the 'sourdough baker' and sure enough she was more than happy to help a fellow baker in need.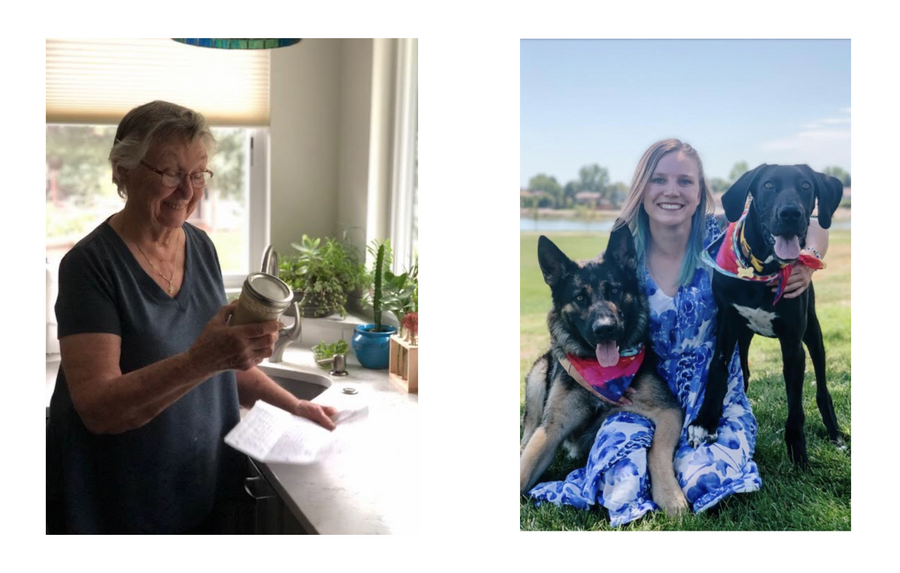 The next day the 'birthday girl' came in for her appointment. I met her at the front desk and said I have a birthday present for you. I think I was more excited than she was! She looked at me slightly confused because her birthday had passed a week or two ago! I handed her Ricardo (the sourdough starter) and the instructions. Her eyes lit up like a child seeing cotton candy for the first time! The 'birthday girl' was extremely thankful, she could not believe that someone she had never met went out of their way to help her.  
It warmed both of our hearts, and I am so grateful that I shared this experience with the 'sourdough baker' & the 'birthday girl'! It truly shows that humanity lives on through this pandemic and people genuinely care about helping each other even if they have never met!  All we must do is listen to one another, take a little time, mix it with compassion and we can build a community that can save the world, one person (or one Ricardo the sourdough starter) at a time!
Lisa Salerno, L.Ac is a practitioner of Chinese medicine focused on providing her patients with thorough, individualized, and comprehensive care treating a variety of specific conditions and symptoms.  
She provides acupuncture at Inspired Wellness Center to the Denver, Arvada, Westminster, Golden and Lakewood communities.  In addition to treating diseases, Lisa promotes preventative health, wellness and patient empowerment utilizing a combination of techniques that may include acupuncture, bodywork, cupping, moxibustion, Chinese herbs, dietary and self-care recommendations. Her recommendations are based on her current knowledge and clinical experience.