Good day to you all and Happy Fall😊. My name is Dr. Candace Canerdy. I am so excited to join the team at Inspired Wellness Center as Dr. Jana's new Associate Doctor of Acupuncture and Chinese Medicine (DACM). I want to share with you a little bit about myself. From an early age onward, I have always been very creative, intuitive, and passionate about helping others. A strong passion for art and healing led me to begin my journey early on in Western medicine. As I was finishing high school, I was on the path to becoming a Western M.D. In preparation for this journey, I worked in an emergency room, on a procurement team, and shadowed two orthopedic surgeons. It was during this time I realized some incongruencies in the Western healthcare model. I believe Western medicine has its strengths and is necessary, but I knew there was more to learn about the pathomechanisms of illness and disease as well as their respective prevention. I did not feel the Western medicine approach to healthcare could fully answer my questions and concerns, so I began to look to other schools of thought.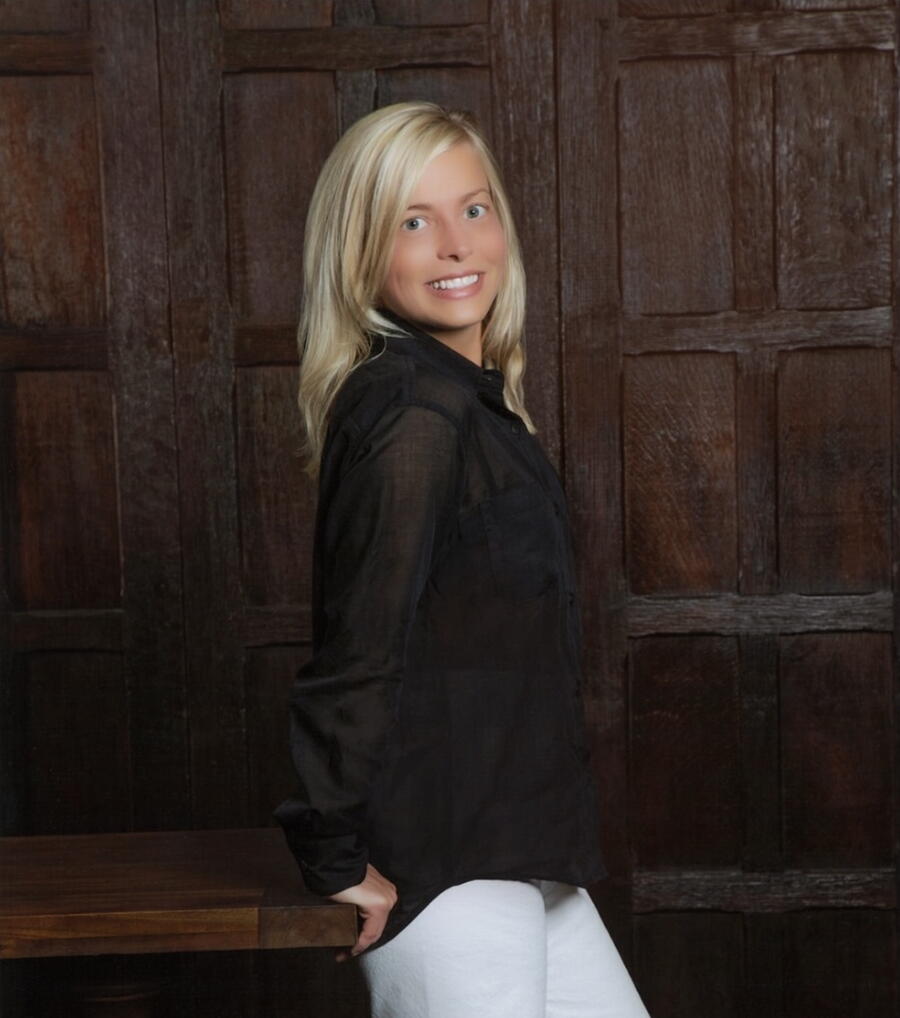 At that time, I needed to embrace my creative side and do a long journey of research on different concepts in search of understanding the deeper realms of the mind-body-spirit connection. I changed my path completely! I was accepted into art school at the University of Memphis, and I began my four-year journey to obtain my Bachelor of Fine Art. During that time in my life, I was able to explore many schools of thought while conceptualizing and creating through the mediums of sculpture, oil painting, illustration, and writing. That lead me to the discovery of Traditional Chinese medicine. I was fascinated with Eastern philosophy and its respective system of medicine. I started to see glimpses of the understanding that I had been searching for. Upon graduation, I knew I wanted to pursue more education, but, once again in the realm of healing. I began to apply for Traditional Chinese medicine schools and was accepted, so I began my four-year, year-round journey at Southwest Acupuncture College (SWAC) in Boulder, Colorado. I graduated in 2019 with my Master's degree. It was an amazing journey through which I had many wonderful experiences!
In August 2019, I traveled to study in Harbin, China at the Heilongjiang University hospital. I spent two weeks fully immersed in the Chinese medicine hospital where I was exposed to and trained in their highly advanced, organized, and integrative system of medicine. In China, there are both Eastern medicine and Western medicine hospitals working in an integrative way, as they refer to one another to provide patients with the best possible healthcare outcomes. This is the multi-dimensional way of providing healthcare that I had been thinking for many years was necessary, and I got to experience it in person in Harbin. How exciting!
It was also amazing to spend time in the serene and harmonious Buddhist monasteries.  I finished my Master's degree at SWAC in 2019 and began a private practice in Boulder, Colorado. About a month after opening, COVID-19 hit with a tremendous impact. It was not the right time to begin a brand new practice when most people could not even leave their homes out of fear of contracting this potent virus. I decided to pursue more education, so I applied to the Pacific College of Oriental medicine and was accepted. I spent the next year and a half dedicating myself solely to becoming a Doctor of Chinese medicine. The program was focused on Chinese medicine and integrative studies. I am so glad I decided to pursue the Doctorate program. It gave me a much richer, more in-depth understanding of Chinese medicine, Western medicine, and the integration of the two. I was also able to dive deeper into concepts that I am highly drawn to and fascinated with as a practitioner. I will talk more about these concepts a little more in the next posting as they fuel my passions and interests as a Doctor of Chinese Medicine. I am so excited to meet all of you, and I look forward to helping you along your healing journey. 
Warmly, 
Candace Canerdy, DACM, L.Ac.